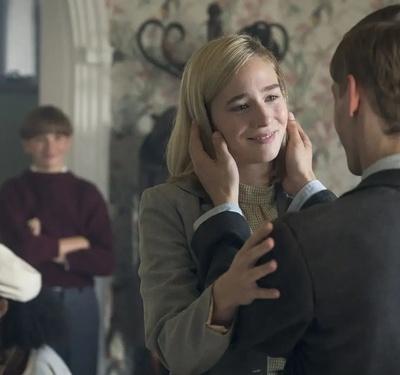 Explore PBS Dramas
Explore gripping crime dramas, breathtaking period dramas, and captivating international drama shows from MASTERPIECE and other PBS favorites.
DIVE DEEPER
Explore exclusive interviews, behind-the-scenes stories and backstage insight for the beloved PBS series.
Learn More
Features, Articles & More
Character & Cast Interviews
Learn about the people who bring your favorite dramas to life - and go behind the scenes.
Annika's cast and crew describe the characters making up Glasgow's Marine Homicide Unit.

Kacey Ainsworth hosts a roundtable discussion with her fellow Season 8 stars.

Nicholas Ralph, Rachel Shenton, and more discuss what we can expect in Season 4.

We put the cast's knowledge of 1960's pop culture to the ultimate test!

Watch the ups and downs of Mrs. Hall's journey as a mother over the years.

Passepartout has seen a lot of the world—there's a lot to learn from him.

We put the cast's Jane Austen knowledge to the test!

Cast and crew describe what it was like filming the series in scenic Northern Ireland.